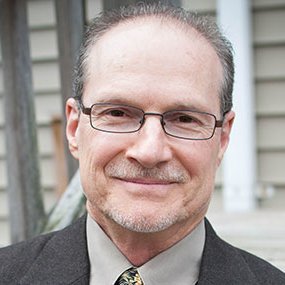 Dr. Brian L. Fast, PsyD
Clinical Director
Dr. Fast is a licensed psychologist, graduate of the University of California, San Diego and the Rosemead Graduate School at Biola University. Dr. Fast offers over thirty years of experience to his clients. He has unique, advanced training in short-term psycho-dynamic psychotherapy and an evangelical model of spiritual direction. He specializes in marital counseling; growing men's relational understanding and courage to husband and father well; and offering spiritual direction to individuals at all levels including pastors, ministry couples and other Christian leaders. Dr. Fast also co-teaches marriage retreats with his wife, Jean.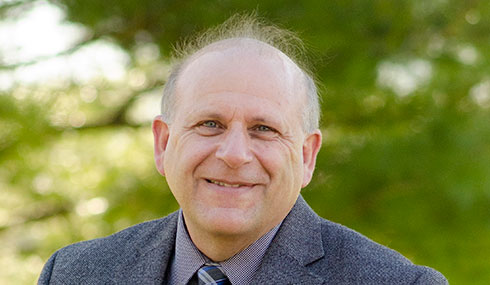 Rev. Stephen P. Greggo, PsyD
Director of Professional Practice
Dr. Greggo is a licensed psychologist and a Professor of Counseling at Trinity Evangelical Divinity School (TEDS). His clinical interest is in how to wisely combine personality maturation, relational development and one's life narrative with Christian spiritual formation. At CCAHope, Dr. Greggo provides oversight, training and clinical supervision. Assessment for Counseling in Christian Perspective (IVP, 2019) is his recent release. For more information on Dr. Greggo's publications and leadership addressing best practices in Christian counseling see StephenPGreggo.com.
John Avallone-Serra, LCSW-R
John is a Licensed Clinical Social Worker, graduate of New York University and a CCAHope clinician since 2003. He specializes in treating those who have endured abuse presently or in their past. He also specializes in marital counseling, parenting struggles, depression and anxiety.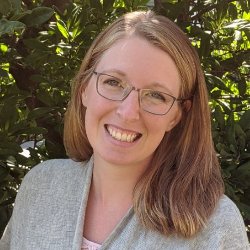 Elizabeth Beagle, LMHC
Elizabeth Beagle, Licensed Mental Health Counselor, graduated from Liberty University in 2015. She joined CCA in 2020, bringing experience with those in crisis who are suffering from severe emotional distress. She has a passion for maternal mental health, and enjoys working with those seeking healing from unhealthy relationships. She also offers strength in processing trauma, anxiety, depression, and teaching emotional regulation.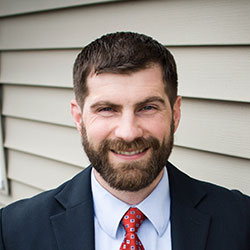 Paul Caprera, LMHC
Paul is a Licensed Mental Health Counselor, graduate of Denver Seminary and full-time at CCAHope since 2014. While he is very comfortable addressing anxiety and depression, he specializes in treating those with PTSD, anger problems, abuse trauma, sexual addiction and spiritual struggles. He also focuses on treating men, young men, couples and adolescent struggles.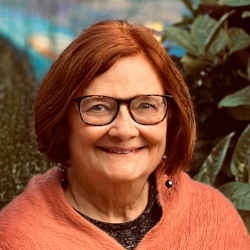 Carol Colby, LCSW-R
Carol is a Licensed Clinical Social Worker, graduate of the State University of Albany. Carol has been at CCAHope since 1995. She specializes in treating those with depression, anxiety, grief and those with long term medical problems. She also has a focus on women, couples, families, caregivers and parenting struggles.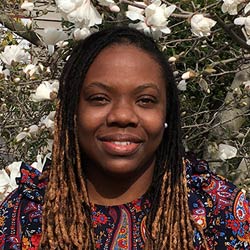 Racene Lawes, LMHC
Racene Lawes is a Licensed Mental Health Counselor and a graduate of SUNY Albany. She joined CCAHope in 2021, bringing experience guiding adults in education and career paths, and also with navigating grief, treating anxiety and depression, and offering hope and healing through scripture. As a native of the Island of Jamaica, Racene brings perspective and sensitivity regarding how culture shapes a client's experiences. This is a valuable lens for those who are first or second generation cultural transplants as well as those in cross-cultural relationships or foster, adoptive and blended families.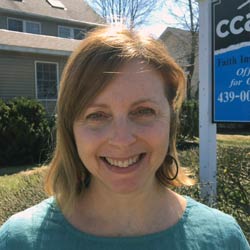 Diane Marcelle, Clinical Intern
With over two decades of experience in teaching and counseling ministries in the local churches, Diane Marcelle joins CCAHope as a Social Work intern, studying at Case Western Reserve University. Passionate to see each person find peace and joy in their lives as they embrace their identity in Christ, Diane specializes in working with adolescents and adults struggling with depression, anxiety and spiritual issues, as well as relational healing for individuals, couples and families. Her experience in church leadership as a pastor's wife is a unique gift to women and couples who have been serving in the churches.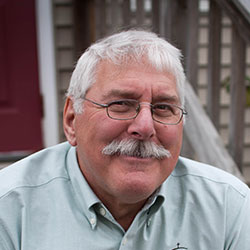 J. Richard Morgan, LCSW-R
Rick is a Licensed Clinical Social Worker, graduate of West Chester State University and a CCAHope clinician since 1998. He specializes in treating those with substance abuse, depression, anxiety, and marital difficulties. He also focuses on adolescents, parenting struggles and those with abusive pasts.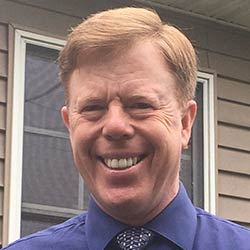 David Myhre, LCSW-R
David Myhre joined CCAHope in 2020, bringing with him over 20 years of people helping experience. Married for 20 years with two teenage boys, he has a passion for marital counseling and coming alongside children, adolescents and adults who are battling depression and anxiety. David's heartbeat is for encouraging and guiding families of the developmentally disabled, and chronically mentally ill. He has strong teaching and leadership gifts, and is a valuable resource to the Christian community in the areas of parenting, financial stewardship, time management, men's issues and family life. David serves in faith based Trail Life and marriage ministries. He is a lover of God with a heart for bringing spiritual vitality and mental and emotional wholeness into every home.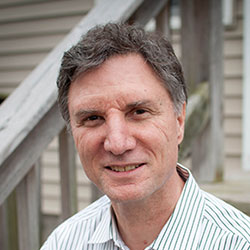 Dr. Perry Sherman, PhD
Dr. Sherman is a licensed psychologist, graduate of the California School of Professional Psychology and holds a M.A in Christian Apologetics from the Simon Greenleaf School of Law. He has been a psychologist at CCAHope since 1999, specializing in treating those with depression, personality disorders and marital problems with expertise in male and female communication. His practice offers a focus on masculine growth, unconscious processes, and spiritual struggles.